Atlanta Fall Aeration and Overseeding
An essential for your Fescue lawn.
Summer can take a toll on cool-season grass, leaving Fescue lawns thin and patchy. Aeration and overseeding, available as an add-on service to the Silver and Gold plans, help your lawn grow thick and lush.
Our Aeration Treatment Plan
Grass grows best in porous soil, making our dense Georgia clay a challenge. Aeration loosens up the soil, allowing sufficient air, water, and nutrients to travel down to the root system, where they can nourish the turf. The results are:
A thicker, more weed-resistant lawn
A stronger, healthier root system
Improved resistance to drought, heat, and other stressors
Optimal results from overseeding
Our Overseeding Treatment Plan
Unlike most warm-season grasses, cool-season Fescue does not self-spread. To keep it thick and prevent bare patches, new Fescue seed needs to be laid down. To increase seed germination and get the best results, overseeding is done right after aeration.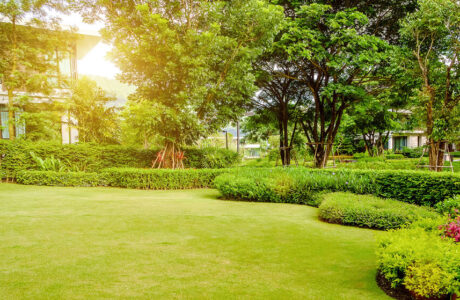 Friday February 17, 2023
Great Lawns Have Professional Lawn Care
Arbor-Nomics exists to take care of your lawn so you don't have to. Your home is probably the most important investment you'll ever make. Inside and out, we know you've taken great care to make sure your house feels like home. You've taken the time to find just the right paint color for the kitchen. You've spent hours shopping for just the right furniture. But could your outside be better?…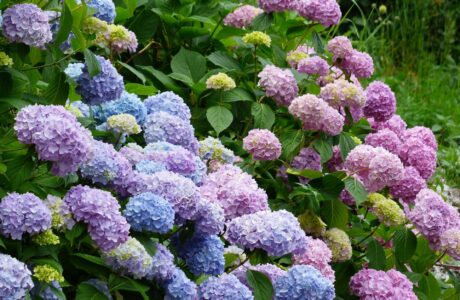 Wednesday January 25, 2023
Ornamental Trees and Shrubs That Thrive During Winter
Many homeowners who enjoy cultivating a colorful landscape find winter discouraging. Leaves can take on a dazzling array of hues in the autumn, but the period before they fall is never long enough to fully appreciate their beauty. Of course, evergreens continue to report for duty year-round, ensuring bright green highlights even on dull and cloudy days. Arbor-Nomics is primarily a lawn care company, but we also look after ornamental trees…
Monday December 5, 2022
Making the Most of Your Fall Harvest
For many of us, the words "fall harvest" induce visions of all the delicious dishes that can be made from the season's crops. When the menu can include turnips, radishes, radicchio, peas, parsnips, lettuce, kohlrabi, kale, green onions, collards, celeriac (celery root), cauliflower, Brussels sprouts, broccoli, beets, and too many varieties of beans to count, there's a lot to look forward to. However, it is easy to forget that another great use…