Outdoor Pest Control
Are bugs getting in the way of you spending time in your yard?
No one wants a yard that's beautiful to look at but too buggy to enjoy being in. Our Outdoor Pest Control service targets pests that bother people and pets.
Our Outdoor Pest Control Treatment Plan
Included in our Gold plan or available as an add-on with the Silver plan, this service targets fleas, ticks, spiders, and ants. We spray around the outside of your house and in places where these pests tend to breed, such as mulched areas, groundcover plants, and the bases of shrubs.
Not bothered by ants and spiders? See our add-on service for flea and tick control.
Thursday March 16, 2023
Look Out for These Spring Pests
Spring has finally sprung here in Georgia, and we're excited to get back outside onto our patios and decks to experience the warm sunshine once more. Unfortunately, so are the springtime pests that live in our yard. From ticks to ants and mosquitos, enjoying time outdoors can become a hassle when dealing with such problematic pests. Here are a few tips we've compiled for informed pest control. Ticks Ticks are…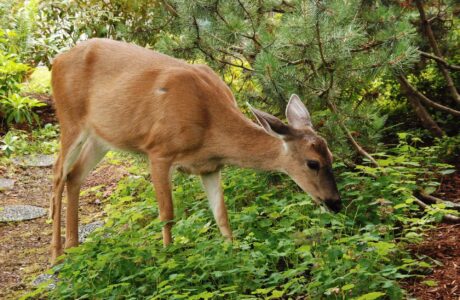 Tuesday August 20, 2019
How to Protect Your Lawn from Deer Damage
Yes, deer are lovely to look at. But the damage they can do to ornamental trees, shrubs, and other plants is not. Though there's no sure-fire way to completely deer-proof your yard, there are several measures you can take to deter them, and the bigger your bag of tricks the better. Here are a few of the many popular approaches to keeping Bambi at bay. Wrap Young Trees During Fall….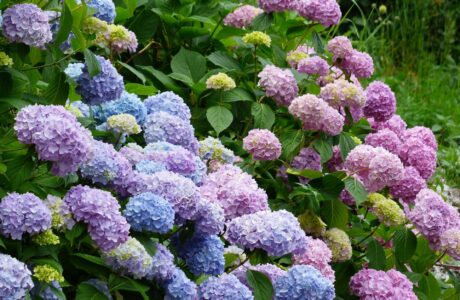 Tuesday April 23, 2019
How to Keep Your Southern Shrubs and Trees Thriving
Ornamental trees and shrubs add an undeniable beauty to a southern landscape. Because of their size, they can be a source of privacy without being overwhelming, and many shrubs, like hydrangeas, azaleas, and butterfly bushes, produce beautiful blooms to enjoy throughout the year. To simplify the science behind supporting your trees and shrubs, we've pulled together a short but comprehensive list of tips. Select your shrubs with care. The first…