Atlanta Ornamental Tree and Shrub Care
The right care for your ornamental trees and shrubs.
Our Gold and Platinum plans are a testament to our commitment to providing unparalleled care to your ornamental trees and shrubs throughout the year. Each season brings different challenges and needs, and our services are meticulously designed to address each one, ensuring your greenery is not just surviving but thriving splendidly.
Pest and Disease Protection: A Shield of Care
In the balmy Atlanta climate, pests and diseases find a comfortable home in ornamental trees and shrubs. However, with Arbor-Nomics by your side, these threats are efficiently mitigated. Our application of premium fungicides and insecticides offers robust protection against common warm-weather threats, safeguarding the health and vibrancy of your ornamental plants.
Winter Atlanta Tree Care: Dormant Oils for Long-Form Protection
Winter is a time of rest for your trees and shrubs, but not for Arbor-Nomics. We apply dormant oils diligently during the colder months to counter insects that seek refuge in the bark and branches, preventing potential infestations as the temperature rises again in spring.
Seasonal Fertilization: Nourishing Roots and Foliage
A flourishing ornamental tree or shrub is the result of careful and targeted nourishment. Our seasonal ornamental tree and shrub care includes the application of foliar fertilizers during the growing season, promoting lush, green foliage that captures the eye and heart. When winter comes, we shift our focus to the roots, providing them with the nutrients they need to support vibrant growth when spring returns.
Choose Arbor-Nomics for
Ornamental Tree and Shrub Care
in Atlanta
Crafting a garden of enchanting ornamental trees and shrubs begins with choosing Arbor-Nomics. With our specialized care plans and dedicated services, your ornamental plants receive the love and attention they need to stand tall and beautiful year after year.
Our Plans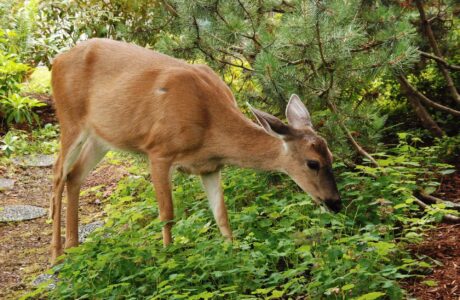 Tuesday August 20, 2019
How to Protect Your Lawn from Deer Damage
Yes, deer are lovely to look at. But the damage they can do to ornamental trees, shrubs, and other plants is not. Though there's no sure-fire way to completely deer-proof your yard, there are several measures you can take to deter them, and the bigger your bag of tricks the better. Here are a few of the many popular approaches to keeping Bambi at bay. Wrap Young Trees During Fall….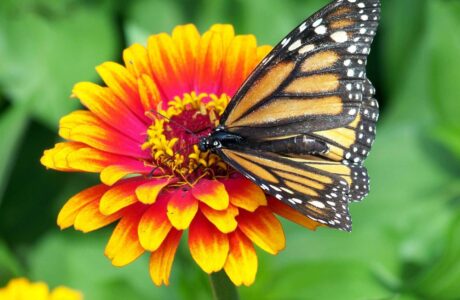 Tuesday June 4, 2019
Attract Butterflies to Your Garden with These Plants
Nothing feels more like summer than seeing butterflies floating around a colorful Atlanta garden. And since Georgia is home to a number of butterflies like monarchs, painted ladies, tiger swallowtails, and black swallowtails, it's relatively simple to attract them to your lawn. In addition to adding beauty to your outdoor space, they will pollinate your flowers and help sustain a healthy garden. Below, we've listed a few flowers that are…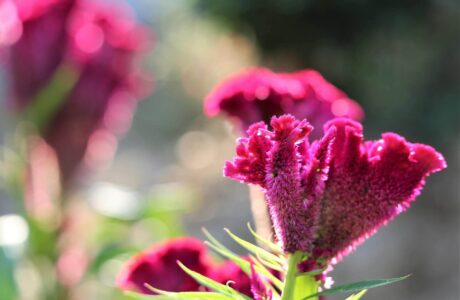 Friday May 24, 2019
Grow These Hardy Plants for Flowers All Summer
Though it's late spring, it's not too late to plant flowers for mid- to late-summer blooms. We've rounded up a few that require little maintenance and will yield beautiful flowers to enjoy during the hot months ahead. With these varieties, add color to your outdoor space or cut them for an arrangement you can enjoy inside your home as well. Zinnias. These hardy flowers are southern classics for a reason….