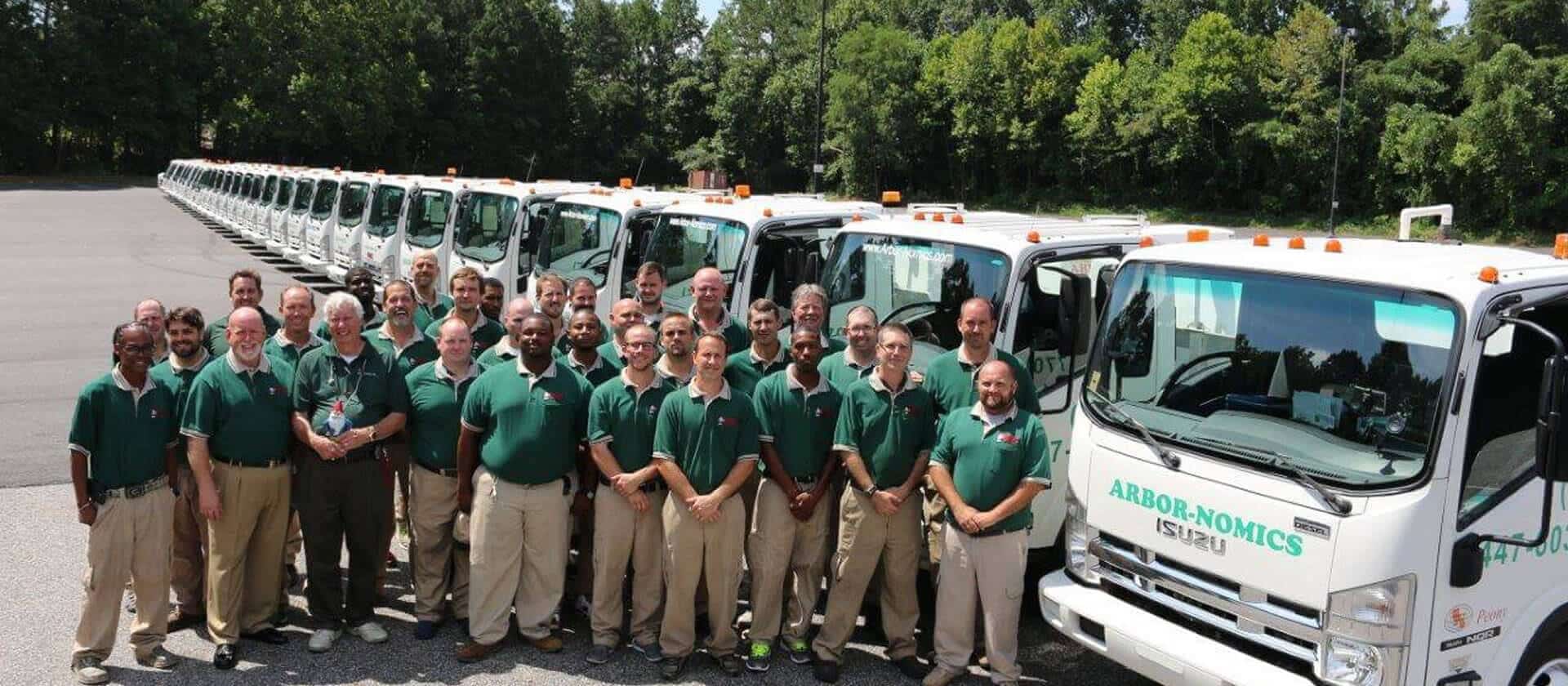 Lawn Care in Marietta
Having a lush, weed free lawn is a priority for many homeowners. A beautiful lawn provides instant curb appeal, and immediately creates an inviting atmosphere that makes guests and loved ones feel at home. At Arbor-Nomics, we are proud to offer high quality lawn care in Marietta, Georgia and nearby metro Atlanta area communities. Have you been looking online for professional lawn service or "lawn care near me"? Then you have come to the right place. Call our friendly team of certified technicians at 770-447-6037 and find out how our Marietta lawn services can help you reach your goals.
Reasons to Invest in Professional Lawn Care in Marietta, GA?
For families, having gorgeous grass is important for many reasons. Not only do homeowners benefit from the additional property value, but they can enjoy spending time outdoors. The blades of Fescue, Bermuda or Zoysia create the perfect foundation, allowing your children, pets and friends to spend hours in the sunshine safely, without risking the beauty of your landscaping. Our pest prevention techniques will greatly reduce populations of mosquitoes, ants, fleas, ticks and other nuisances. You will also enjoy a reduction in the appearance of weeds, invasive plants and grass burs that make most lawns unattractive and unpleasant.
Our Experts Offer a Variety of High Quality Marietta Lawn Services
We provide a wide range of residential lawn services. Our treatment programs offer fantastic fertilization and weed control, providing our customers with the long-term results they are looking for. Our technicians specialize in services targeted toward three popular varieties of grass including Fescue, Bermuda and Zoysia. Whether you need Fescue overseeding, aeration, or seasonal maintenance, our experts can help ensure the best care for your lawn. We also offer fungicide treatments, shrub and ornamental tree care, grub and army worm prevention, outdoor pest control and more. Our premium lawn care services will help you enjoy your lawn, backyard and other outdoor spaces much more frequently.
Marietta Lawn Services
Why Choose Arbor-Nomics for Your Next Lawn Service?
The certified lawn care technicians at Arbor-Nomics strive to always deliver on our promise to provide exceptional service for every client. We always use the highest quality products for our services and work hard to create customized solutions that work best for our customer's unique needs. Our technicians have many years of experience and training, and our company has received multiple awards including Best of Gwinnet. Arbor-Nomics has even appeared 8 times on the Inc.5000 list, showing that our attention to detail and commitment to customer satisfaction continues to provide benefits for our business and the communities we proudly serve.
Are You Searching the Internet for Reliable "Lawn Care Near Me"? Call Arbor-Nomics
Have you decided to make your lawn maintenance a priority? Then call the experts at Arbor-Nomics for your next professional lawn service. Our experienced certified technicians will work one on one to provide the highest quality Marietta lawn services available. Contact our office to learn more or to schedule a convenient appointment for lawn care in Marietta, Georgia or a surrounding city.
Marietta Location:
1092 West Atlanta St SE Building 1100, Marietta, GA 30060
Reviews for Marietta, GA

Overall Experience:

5
/5 –
Lawn Service Marietta
Giovanni Russo
Very pleased with my service so far. Arbor-Nomics was one of the only companies that actually came out to my home to quote me a price vs. looking at satellite images and guessing. Been using them for about 4 months now. The honesty from their technician when he visits is very much appreciated. I can tell with our conversations that this company truly does want me to be happy.