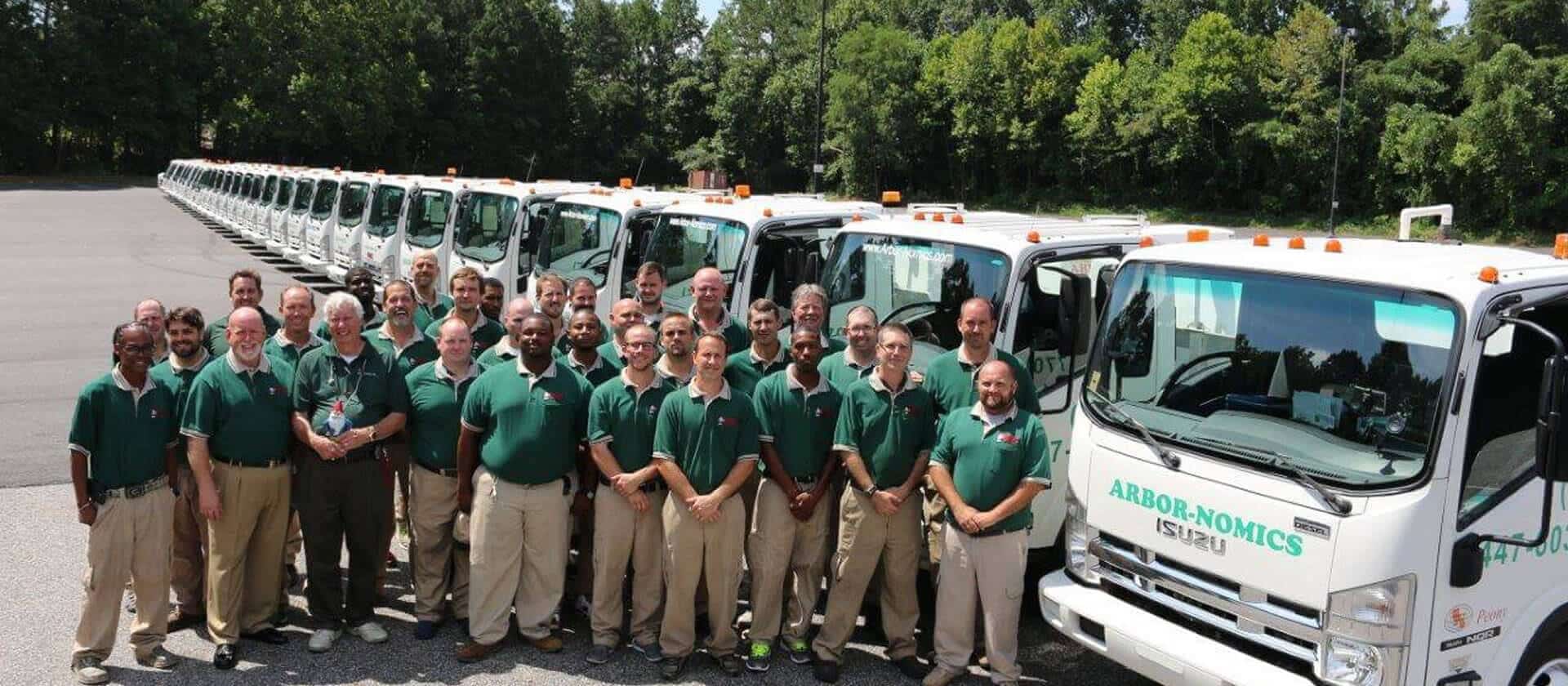 Lawn Care in Johns Creek
Are you concerned that your lawn is at risk? If you're ready to make your yard the best on the block, then call Arbor-Nomics today and get help from our lawn service technicians. We are excited to provide reliable Johns Creek lawn services for local clients. From fertilization to weed control, we're ready to do whatever it takes to get your lawn back in shape. Have you been looking online for "lawn care near me"? Then you've found the answer to your lawn care problems. Call our friendly staff today at 770-447-6037 and find out how our quality lawn care in Johns Creek can help you reach your goals.
Common Benefits of Investing in a Professional Lawn Service
A bountiful lawn is safe, inviting and attractive. When cared for, beautiful grass that is lush and vibrant will add dimension and color to your landscaping. Homeowners who prioritize their lawn care often enjoy spending more time outside and get more value from their outdoor spaces. Those who neglect their lawn maintenance might want to spend less time in their yard and may avoid hosting fun events for their friends and family. Is your grass full of weeds, fire ants and mosquitos? Then turn your unsightly lawn into a pleasant paradise by investing in the services available from Arbor-Nomics.
Reasons to Hire an Experienced Technician for Your Johns Creek Lawn Services
Most families have a long list of daily responsibilities. They might understand the importance of proper lawn maintenance, but don't have enough hours available to dedicate to the well being of their grass, shrubs, trees and ornamental plants. Our certified technicians are ready to help create a beautiful lawn for your home, so you can continue to stay focused on other important priorities. Best of all, we have many years of experience working with a range of popular grass varieties including Fescue, Bermuda and Zoysia, and we're ready to invest our knowledge and training into your lawn's success.
Johns Creek Lawn Services
Our Experts Provide Reliable Lawn Care in Johns Creek, Georgia
Each of our certified technicians has a professional experience helping local clients nourish their lawns. If you're having problems with fungus, weed growth, nutrient imbalances, out of control insects or any other lawn care issue, our team has the tools, resources and training needed to correct it. We offer a variety of services including fertilization, spring aeration, weed control, outdoor pest control, Fescue aeration and overseeding and more.
Still Searching for Dependable "Lawn Care Near Me"? Call Arbor-Nomics Today
Do you need a professional lawn service? There's no reason to put your Johns Creek lawn services on the backburner. Get the help you need right away by calling the experts at Arbor-Nomics. Our certified technicians are ready to put their expertise to work for your property. Contact our office to learn more about our wide range of services or to schedule an appointment for dependable lawn care in Johns Creek, Georgia or a nearby metro Atlanta area community.
Reviews for Johns Creek, GA

Overall Experience:

5
/5 –
Lawn Service Johns Creek
Mike O'Connor
Arbor-Nomics were very informative with what our bushes were experiencing & what they needed to restore them. Our 23 year old Camelia and evergreen bushes look happier & healthier already even with the quick high heat/humidity we are having now. They are nice people to work with and that is hard to find now days.