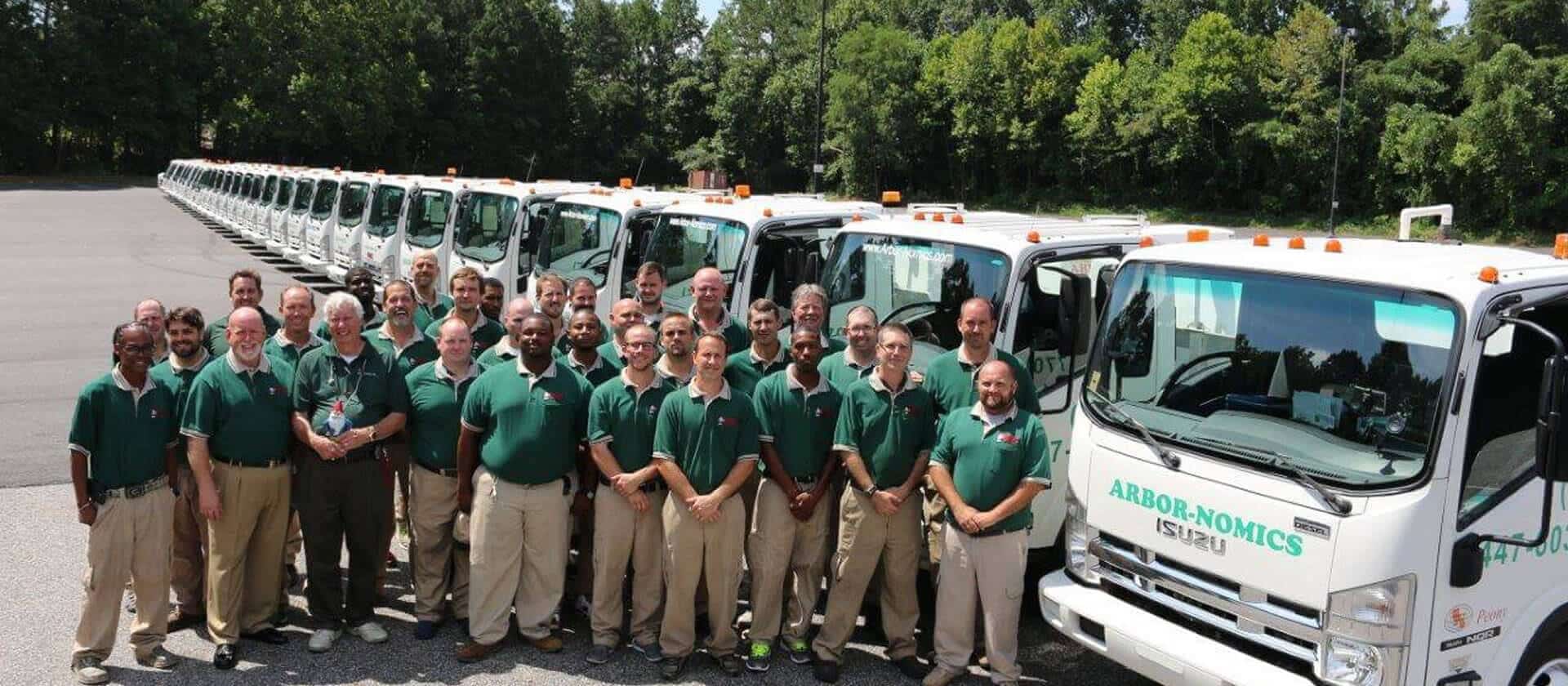 Buckhead Lawn Care
Does your yard need a lot of love and care? If you want your property to be one of the best in the neighborhood, then revive your dying grass by investing in professional lawn service. The experts at Arbor-Nomics are excited to offer dependable lawn care in Buckhead, Georgia and surrounding metro Atlanta area communities. If you've been looking online for "lawn care near me", then you've found the answer. Call our team today at 770-447-6037 and find out how our Buckhead lawn services can help you reach your home improvement goals.
Reasons to Invest in a Professional Lawn Service?
Your outdoor spaces are meant to be enjoyed by your family, friends and guests. Whether the kids are having fun playing on the playground, your hosting a summer cookout or throwing a surprise backyard birthday party, it's important that you have a beautiful and safe environment. Dry, patchy grass is unattractive and uncomfortable. Weeds can take over your hard and it difficult for your Fescue, Bermuda or Zoysia grass to grow. Biting insects like mosquitos, fire ants, fleas and ticks, can force people indoors quickly. Other varieties of bugs can eat your grass, ornamental trees and shrubs. When you invest in professional lawn services, you'll be rest assured that your grass is healthy and well cared for all year long.
We Offer Reliable Buckhead Lawn Services
The certified technicians at Arbor-Nomics are excited to provide a variety of popular lawn services for local Buckhead, GA clients. Our offerings including fertilization, weed control, Spring aeration and overseeding for Fescue grass, outdoor pest control, ornamental tree and shrub care and more. If your grass has been suffering from lack of nutrients, an invasive insect or spreading fungal growth, or any other ailment, then our experts can help restore the life of your lawn. We have the knowledge, training and specialized tools needed to revitalize your grass. Let our experts help you and your family enjoy spending time outdoors once again.
Buckhead Lawn Services
Why Hire the Experts at Arbor-Nomics?
Our experienced technicians have provided quality lawn care services for local property owners for many years. During that time our company has received many awards for service excellence including Best of Gwinnett and TrustDale for multiple years. We have also earned an A+ rating from the Better Business Bureau, all thanks to our strong commitment to customer satisfaction and high standards of professionalism.
Do You Need Quality Lawn Care in Buckhead? Call Arbor-Nomics Today
Are you tired of searching the internet for professional "lawn care near me"? Then get the quality lawn service you deserve by calling Arbor-Nomics. Our trained and certified technicians are ready to put their tools and knowledge to work for your lawn. Contact our office to learn more about our Buckhead lawn services, we are always available to answer any questions you might have. We can also help schedule a convenient appointment for premium lawn care in Buckhead, GA or a nearby city.
Reviews for Buckhead, GA

Overall Experience:

5
/5 –
Lawn Service Buckhead
Chris S.
The technicians have been professional, friendly and educational. After a year, I've seen exceptional results and am able to experience a beautiful lawn.